"Other things may change us, but we start and end with family." — Anthony Brandt

The very first pictures of you were probably taken while you were still in your mother's belly. Pregnancy is an important moment to capture as it represents the beginning of Life.
Family photos are souvenirs of the precious moments shared with your children and grandchildren. Your parents and grandparents.
I love to photograph your laughs, the bond you share, your mischievous looks and the warmth of your hugs.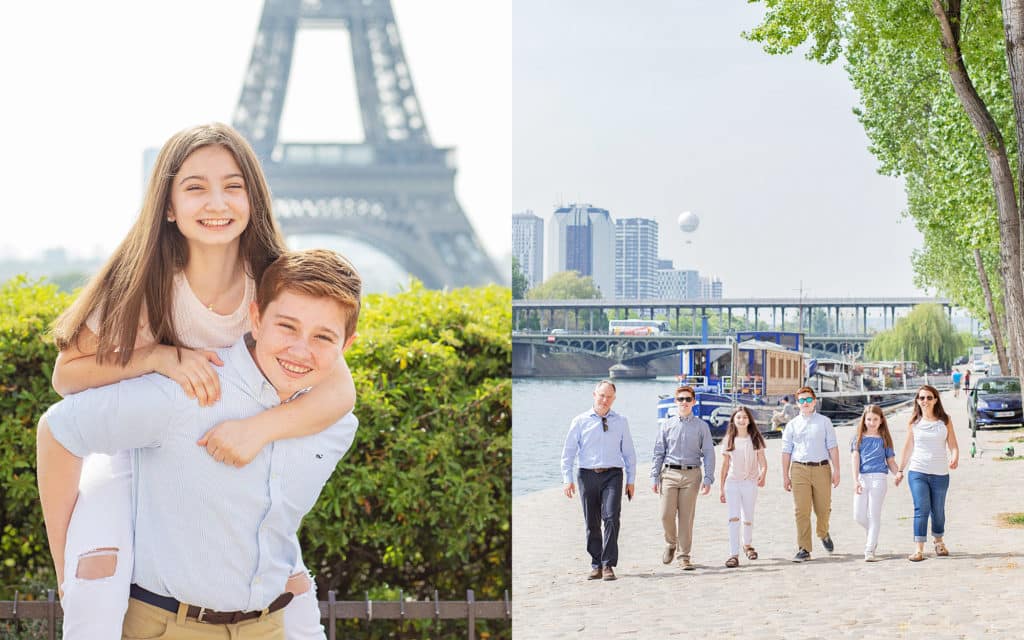 Family is a gift that we sometimes take for granted. Life goes by and we don't take time to really live.
We share moments, some happy, some sad, but how often do we stop and tell our parents, siblings, children how much we love them?
How about you dedicate a few hours to your family. To simply relax, have fun and enjoy the moment.
Freeze time and make memories you'll cherish forever.
Personable. Talented. Professional.
This was our first time taking professional pictures as a family and wanted to make sure we would get something "frame-worthy" out of it. We explored several photographers but felt that Marie was the most responsive and genuine in her communication and we felt that she understood what we were going for.
When we arrived in Paris, Marie was proactive in touching base with us to solidify plans. On the day of, she was prompt and prepared. And by the end of the day we felt like we had made a new friend – which was important to us.
Just a couple of days after our time with Marie we had a few sample photos and they were awesome. We were so excited to see the full batch, which came just a week later. We couldn't be happier with our experience with Marie as well as the finished product.
Thank you Marie.
Ariana B.
Please inquire for more information. I'd love to hear all about your wishes for your family photo session.
I cover the Paris area as well as Provence: Avignon, Luberon, Alpilles, Vaucluse, Bouches du Rhone, Gard and all of France. I love to travel for international sessions.
Always available for a Skype chat. I look forward to hearing from you! 🙂