Julie and Julien live and work in Paris, but they wanted to invite their guests to discover Provence by getting married in the South of France at the gorgeous Chateau La Tour Vaucros. The lovers fell in love with Hawaii when they first visited the island a few years ago, so they chose an hawaiian theme for their wedding.
Their civil ceremony was held in Courbevoie, near Paris, and a few weeks later, they gathered everyone at Chateau La Tour Vaucros, near Avignon in Provence.
The ceremony was held in the outdoor theatre, the beautiful garden of the Château. The couple chose Intempor'elle to create the floral design.
Following the wedding ceremony, cocktail hour was held in the garden of Chateau La Tour Vaucros, and diner outside in the Courtyard. Fleur de Sel Reception catered the entire event.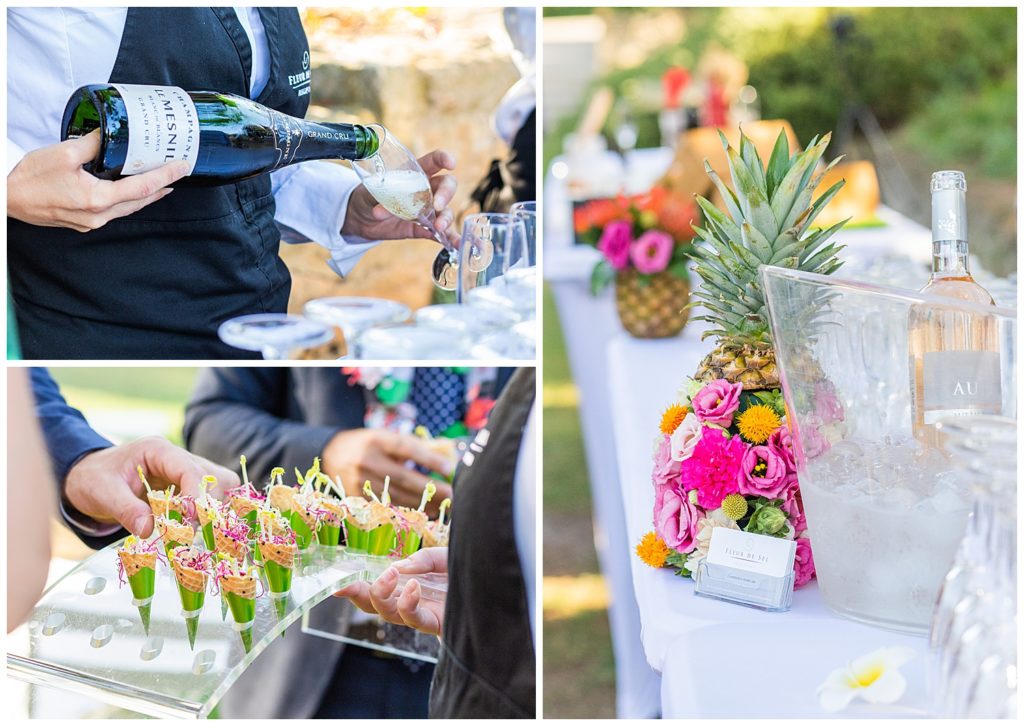 After diner, all the wedding guests gathered in the Grand Reception Room of the Château for the first dance, cake cutting and party. An original wedding that brought an exotic touch to this gorgeous Provence venue!
It was a pleasure to capture this quite unique wedding and work at Chateau La Tour Vaucros once again. If you'd like to receive my wedding photography brochure, let me know about your project here 🙂
Une merveilleuse photographe…
Un grand merci à Marie pour son professionnalisme, son écoute, sa patience et sa bienveillance. Elle a su immortaliser avec brio nos deux mariages, civil et laïque ! Nous ne pouvons que recommander Marie pour un mariage en Ìle-de-France ou dans le sud de la France. Merci pour ces moments inoubliables !
Julie B.
Huge thanks to all the wonderful vendors of this wedding!
Flowers: Intempor'elle
Wedding venue: Chateau La Tour Vaucros
Caterer: Fleur de Sel Reception