We scheduled the future parents maternity photo session on a nice sunny day of September and started shooting in the intimacy of their new house in the heart of Provence, in their daughter Lou's girly bedroom.
Elodie and Maxime met in 2014. From the first look, their love was meant to be and having a baby will always be their most beautiful achievement.
"We talk like best friends, play like children, fight like husband and wife and protect each other like brother and sister. I'm so thankful that our paths crossed." says Elodie.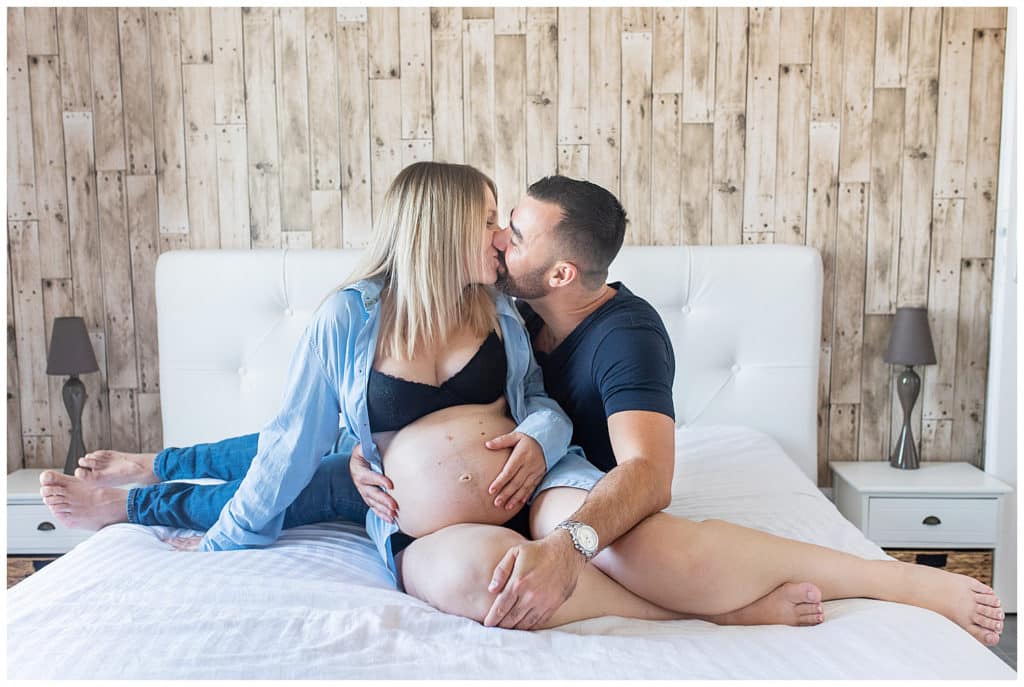 Then we went to a familiar place for me: my Dad's garden. He lives nearby and has a beautiful garden which makes a wonderful setting for an intimate photo session. Pink oleander bushes, olive trees, a vegetable garden full of colors, an ethnic hut… we even shot in the vines right outside the house at sunset.
It was such a pleasure to photograph Elodie and Maxime in beautiful Provence! Their little Lou must have been eager to get in front of the camera too, cause she arrived a little earlier than expected!
Here she is in a before and after with Mommy!
Are you planning a trip to Provence and want to capture memories with a special maternity photo session? Tell me about your project here 🙂
Photographe très talentueuse et professionnelle. Nous cherchions un photographe pour immortaliser ma grossesse. Marie a su répondre parfaitement à nos attentes. Elle sait très bien nous conseiller et trouver les bons angles pour faire de magnifiques photos. Elle est à l'écoute et très sympathique. Je la conseille vivement. Je ne manquerais pas de revenir vers elle sans hésiter.
Elodie A.